Our Chefs.
Your Cravings.
Your food mood changes, so our menu does, too. Check in each week and check out what's new.
See What's Cooking

Bill Apodaca
Chef
Don't be afraid of salt….season your food!!
We prefer Diamond Crystal Kosher Salt.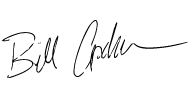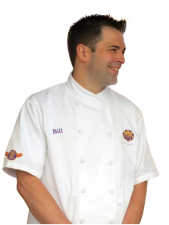 Order
If it's in season, it's on the menu. Check each week for our always-evolving selection of made-from-scratch meals.

Enter
Use our pick-up window on Wednesdays from 10:30 a.m.–11:30 a.m. for on-the-go convenience. Or walk in during business hours.

Heat & Eat
Simply follow the cooking directions on your meal. Heat it, eat it and enjoy it!

Repeat
Every week, pre-made meals are prepared for our customers. Pick your favorites then pick them up!
---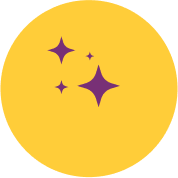 Our Frozen Is Fresh
Don't let our frozen fool you. Everything we offer is made from scratch each morning. And while our salads, hummus, dips and more, are well-stocked and stored in the fridge — many of our hardier meals are tucked away safely in our freezers until you can pick them up later that day.
Go Ahead, Feed Our Egos
We love getting compliments from our customers.
JC
"Simply Good Kitchen is absolutely the BEST carry out ever! Food is fresh, flavorful and portions are generous and reasonably priced. We order dinner at least once per week and have never been disappointed. Owners are friendly and accommodating. Pick up is easy and efficient."
Jennifer Cederquist
November 2022
LB
"This is a great place to shop. I need the gluten free so I love their clear, concise labeling on each item. Everything I have bought from them has been delicious and the staff is very helpful also. Highly recommend!"
Loretta Brown
November 2022
MR
"Food is phenomenal. Menu is always rotating. Great vegetarian/vegan options if that's what you're in to. Staff is awesome too (shout out to Shanny, Bill, Danny, and Virg) Just all around good people. Highly recommend, you will not be disappointed."
Matthew Roman
November 2022
SI
"Great experience! We got the bbq pulled pork and thai salad both were very good. The online ordering was pretty easy. Staff was very friendly! We will be back!"
Steph Ibarra
November 2022
DS
"I had a Reuben. I found it slightly varies from traditional but in a good way (not sure what the extra cheese was...goat cheese?). Delicious. Rye was not tough or dry as traditional. Call ahead if you want it prepared. Else it is cold and up to you."
LC
"Wow, hidden gem. I've driven by for years and finally stopped by, so glad I did! The lentil enchiladas are AMAZING! Like homemade but better, no work, no fuss, no cleaning pots and pans."
Lynn Collins
November 2022