Store: Closed
Drive-thru: Closed
Store: Closed
Drive-thru: Closed
Spicing Things Up
Since the beginning, Simply Good Kitchen chefs Bill and Shanny Apodaca have poured their hearts and souls into every dish. What began as a hand-dipped cookie business has evolved into a cooking school and now, a gourmet kitchen offering take-out delicacies. Over the years, SGK has grown, adapted and served its customers the unique and delicious chef-prepared foods its community loves. It has always been a recipe for success, but now there's something new on the menu.
Meet Chef Daniel Wasmund
Chef Danny has proven cooking truly runs in the family. As the nephew of former owners Bill & Shanny Apodaca, Danny has been around Simply Good Kitchen a good part of his life. He began his culinary career as a dishwasher, but quickly took on sous chef duties from peeling and slicing vegetables to butchering and fabricating meats. As his cooking skills and interest advanced, Danny enrolled in and completed the Culinary Arts program at Oakland Community College. At graduation, chef Doug Ganhs presented him with his diploma and announced that Danny had secured a job at the esteemed Michael Symon's Roast restaurant in Detroit, Michigan. Working under Chef Andy Holiday at Roast, Danny honed his skills and in 2013, made the decision to return to SGK as Sous Chef. A few years in, Chef Danny decided to take on a new role: owner. Today, he carries on the SGK torch and continues to keep customers happy in a place "where something good is always cooking."
Daniel Wasmund
Chef
Love people and cook them tasty food! XO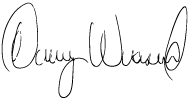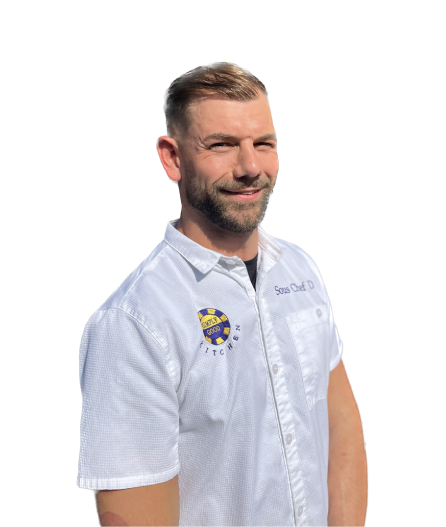 The Original Recipe
Bill Apodaca
Chef
Don't be afraid of salt….season your food!! We prefer Diamond Crystal Kosher Salt.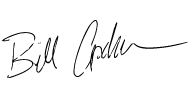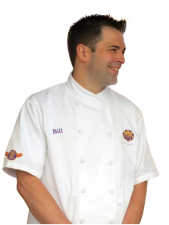 Shanny Apodaca
Chef
"Fat is flavor! Let it rest!", before cutting into an animal protein, let it rest, uncovered, 8 minutes per pound.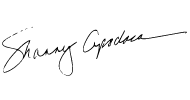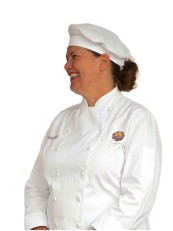 How it started: Read Bill & Shanny's Story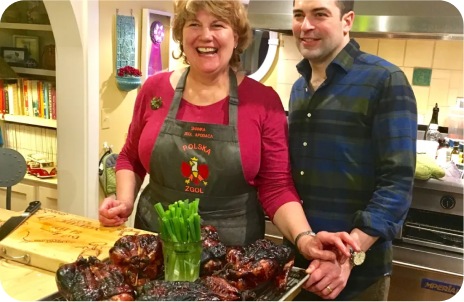 Post Graduation
After graduation, Shanny and Bill enjoyed a year at Mark Miller's Coyote Café in Santa Fe, New Mexico. Shanny worked pastry and Bill worked grill. But the most fun they had was outside of work. They enjoyed mountain biking, camping, snowboarding and hiking. It was on one of their bike rides they decided to start Simply Good in Royal Oak, Michigan, where Shanny owned a home.
Bill and Shanny worked hard to grow SGK — they catered, cooked for families, and baked cookies. After a year and a half without a vacation, they both decided to try the corporate life — Bill as Executive Chef and Shanny as Special Events Coordinator at the Tournament Players Club (TPC) in Dearborn, Michigan. They enjoyed working together at TPC for three years. But, as Shanny says, "We finally figured out it was more fun to belong to a country club than to work at one."
Detours Along The Way
Shanny left TPC to grow SGK as a hand-made hand-dipped cookie business. Bill took a position as sous chef at Tribute in Farmington Hills, Michigan, where he worked closely with Takashi Yagihashi (winner of the James Beard Foundation "Best Chef: Midwest" award) for three years. During his time at Tribute, Bill enjoyed preparing the contemporary French/Asian-influenced menus, which inspired the New York Times to refer to Tribute as "the finest restaurant between New York and Chicago."
Meanwhile, after losing her commercial kitchen space, Shanny went to work for a wine distributor. There Shanny discovered, "it's much more fun to drink wine than to sell wine." In October of 2002, Bill gave her some sound advice. "Shanny," he said, "you've always said you wanted to teach cooking classes. Why don't you give it a try?" Bill created a list of classes he thought she would like to teach and Shanny put together her first mailing. SKG was reborn as a cooking school.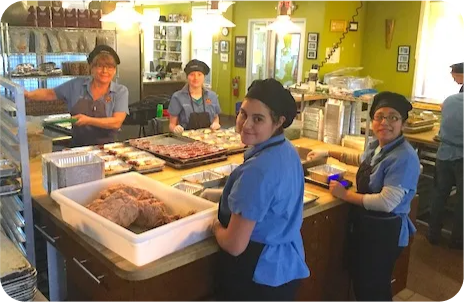 A New Venture
Shanny taught out of their home in Royal Oak. She started with 1 student in the first class and taught 3 times a week. From there, that small mailing list exploded. Shanny had found her niche. Classes grew to 16 students per class, 7 times per week. SGK was so successful that Bill left Tribute to join her full time. They were incredibly glad to be working together again.
As business grew, they published their first cookbook — "Simply Good Kitchen" — and their house changed too. The living room became a prep-kitchen and the dining room transitioned into a retail store. As the business continued to grow, they moved their cars out of the garage and brought in commercial refrigerator and freezer.